About
J Marr is a subsidiary of Andrew Marr International Limited. With an established heritage and history that stretches back over a hundred years, the Marr name is synonymous with quality, developments and innovation within the seafood industry.
The Andrew Marr International group comprises of the following subsidiaries
J.Marr (Seafoods) Ltd
Est 1979. Global pelagic fish sourcing and trading
J.Marr (Commodities) Ltd
Est 2010. Global meat & poultry sourcing and trading
Founded 1980. Frozen white fish wholesalers and suppliers
Est 2009. Purveyors of quality fish to premium culinary establishments
Est 1915. Providers of temperature-controlled storage facilities
Peter & J.Johnstone Ltd
Est 1963. One of the leading firms involved in fishing vessels and fish sales
Based near our home port of Hull, England, J Marr comprises of J. Marr (Seafoods) Ltd and J. Marr (Commodities) Ltd. Both bring unrivalled expertise and understanding to their sectors, resulting in superior returns for both customers and partners alike. With offices in the UK, Norway and China, along with a global network of agents, we are able to source and supply our products to markets across all continents.
We are passionate about what we do. Our goal is to continue to develop and grow our business and to become the leading trading company in the world; a goal that we are well on our way to achieving.
At J Marr we share a clear group philosophy of delivering world-class products and service to customers and partners around the globe.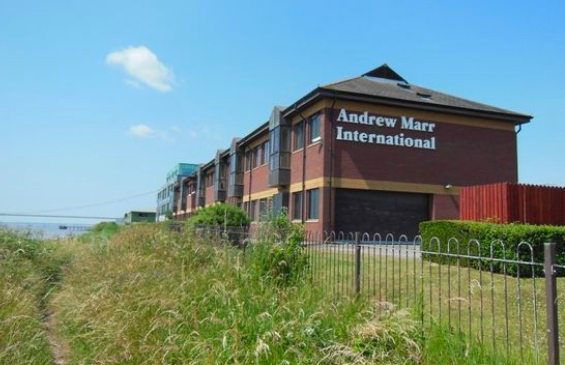 Our core values are:
The Marr Heritage & Legacy

Ensuring we continue to honour our well-regarded reputation and founding principles that continue to underpin the Marr name.

Sound Business Practice

Our unwavering commitment to ensuring commercial integrity

Supplier and Customer-focused

A customer-centric approach leading to long-lasting business relationships at all levels
Trustworthy

An enduring commitment to delivering on promises and commitments made throughout the business

Our People

Encouraging collaborative working along with developing our people and attracting and retaining the best

At J.Marr Group, the bedrock of our success is the quality of service we provide along with the commitment to our customers. We're able to provide a 24/7 end-to-end service.

Teamwork plays a vital role in making this happen.
Traders
Many years of global trading experience in the seafood and commodities business is the key strength behind our multilingual trading team with each member responsible for a specific global portfolio. Actively managing supply and demand, they are committed to providing bespoke solutions to a diverse range of customers and partners.
Bulk Logistics
Our expert bulk logistics team are responsible for the management of all operational aspects of a vessels voyage, from carefully planning the loading of cargo at sea to overseeing the discharge of cargo to our receivers. They are available around the clock to solve any issues that may arise during a vessels voyage or operations. Excellent partnerships and relationships with shipping agents, vessel owners and receivers ensure smooth loading and discharge operations.
Documentary Credits
Our experienced professional team have extensive knowledge of shipping documentation, certifications and inspection requirements for specific markets. They pride themselves on timely turnaround of accurate documents. They have strong bank relationships for handling Letter of Credit business and extensive experience of working to their stringent guidelines and UCP 600. In addition they are also able to arrange first class marine cargo insurance and assist with the handling of any resultant claims.
Inspectors
Our highly trained and experienced team of inspectors are at the forefront of ensuring quality control throughout the process. They attend all loadings 24/7 whether at sea or on shore to ensure all standards of quality are consistently met. With a range of skills and experience throughout the team, they are able to meet the challenge of ensuring all loadings are in line with the requirements of both the sales and logistics teams.
Container Logistics
Our dedicated and professional team are focused on customer service and building strong relationships with our supply chain and shipping lines. They are able to provide regular updates on both orders and shipments thereby ensuring efficient planning for the buyers.
Accounts
The finance team is an essential part of the business and works closely with suppliers and customers processing high volumes of financial transactions, payments and invoices; working with, and managing, multiple currencies. Furthermore, as well as the implementation and management of rigorous financial controls, the team has a modern commercial accounting brief with responsibility to aid effective management decision making.