After a very early start (some earlier than others) at Hull Marina, we started the day on board CatZero with bacon butties, teas and coffees before working together to manoeuvre the 72ft yacht out through the lock gates into the Humber. Some hard work was then required to hoist the main sail and to literally learn the ropes to get ready for a day on the water.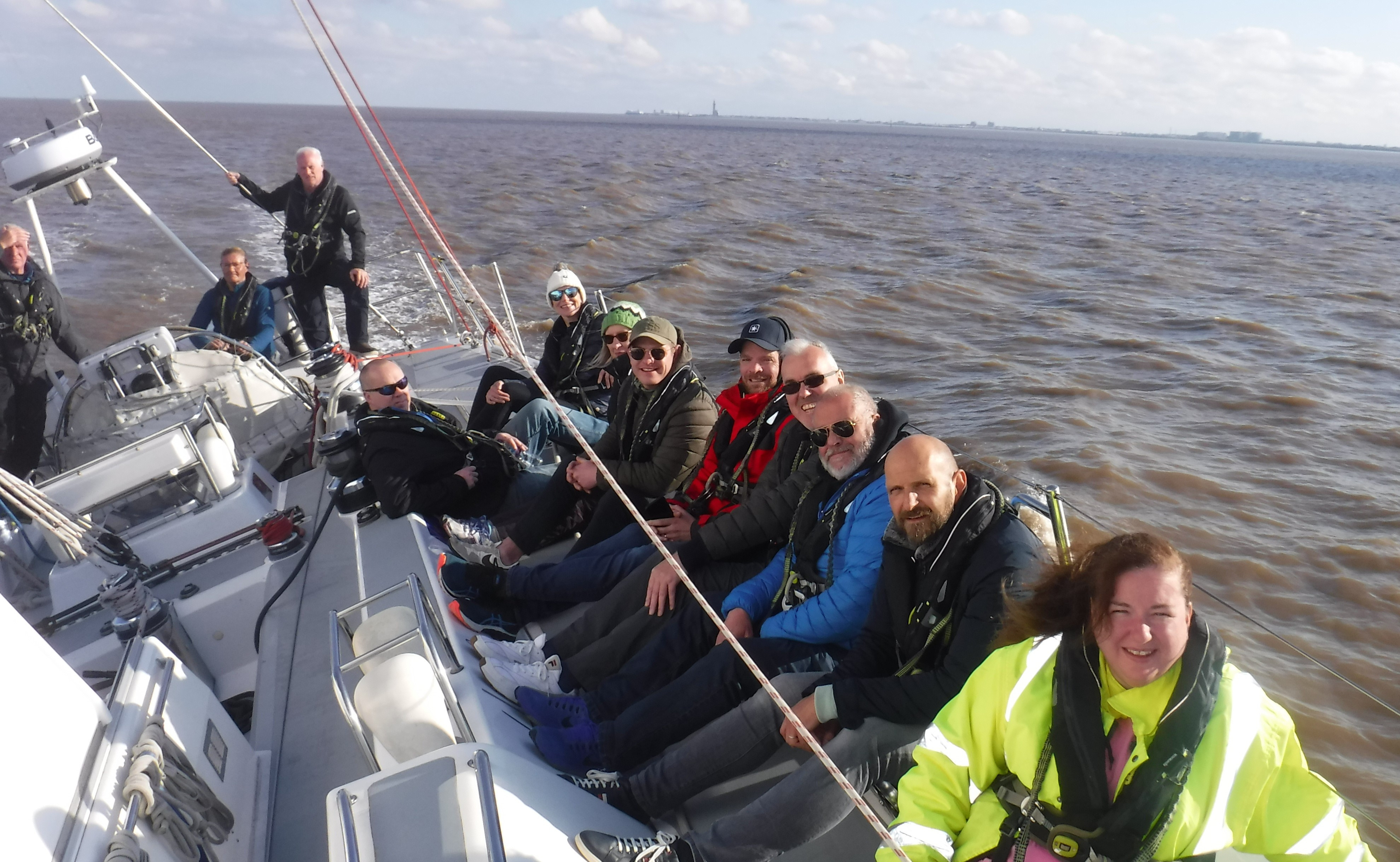 Sailing down the Humber past the docks towards the bridge, there was some misty eyed reminiscing about the good old seafaring days on the Artic Corsair trawler currently moored at Alexandra Docks.
With the wind in our favour we headed out back towards the mouth of the Humber, past the Siemens factory then out towards Spurn Point with the occasional viewing of a seal popping up to take a look.
Everyone had the opportunity to take a turn at the helm under the watchful eyes of the volunteers and we were kept well fed and watered by the crew (although not quite the cocktails that one colleague was hoping for)
The favourable weather meant the yacht could really pick up speed and we sailed over 10 miles out into the North Sea and covered over 60 miles in total, the most they have ever achieved on a day sail. The exciting sailing, relaxing in the sunshine and laughing with colleagues made for a lovely day out of the office and everyone retired to bed early exhausted by all the sea air!
Click on the below to see our video of the day..